In Kiev installed "smart" solar-powered bench in a cup
In Kiev, a contract area were "reasonable" bench-cup solar batteries.
Bright yellow seating installed in the park near №2 Guest yard, reports our Kyiv.
Bench points with free access to Wi-Fi and USB-ports for charging mobile devices
In addition, at the "cups" unusual interactive set trash bins, stylized basketball basket. Containers specially equipped with sensors monitoring the number of discarded waste to motivate park visitors not to clutter the environment.
In addition, in the square painted all the old benches and planted flowers at the monument to Grigory Skovoroda, where students meet regularly.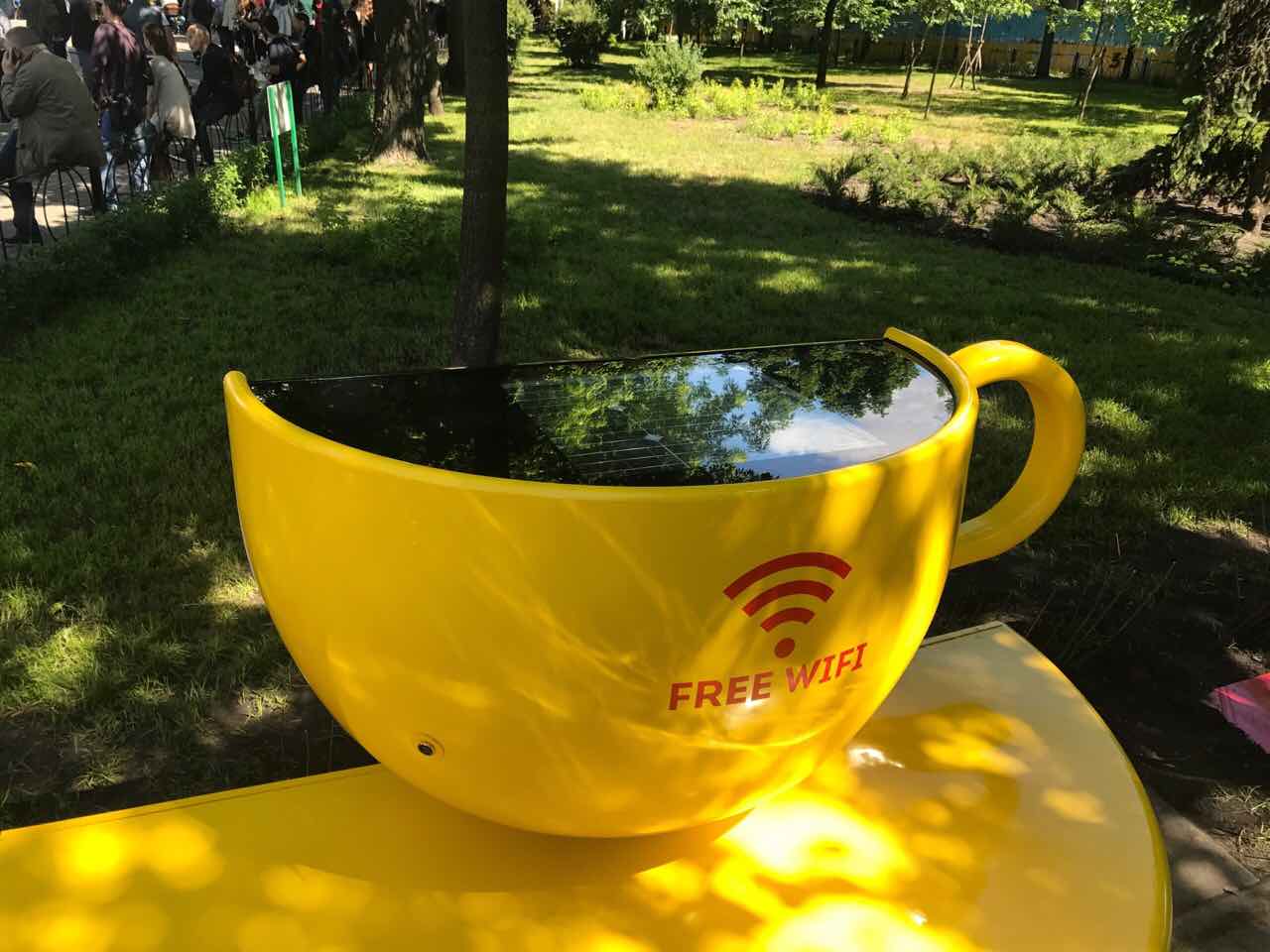 The solar bench is equipped with an autonomous solar station supplied by Avante. The solar station includes a rechargeable battery with a capacity of 40 Ah, a solar battery of 30 W and a charge controller of 10 amperes.