Сетевые станции для собственного использования и подключения Зеленого Тарифа: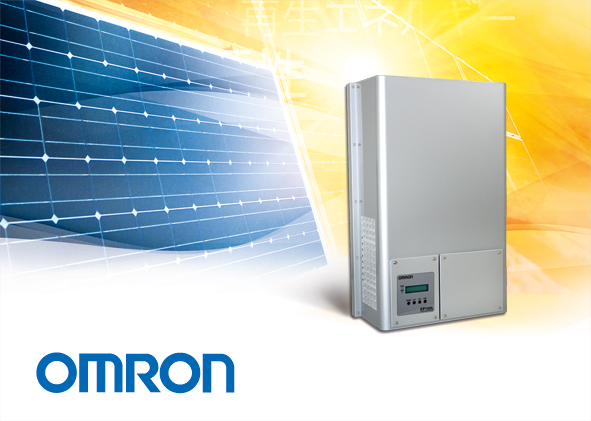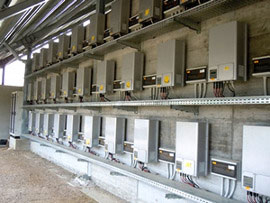 OMRON Corporation — крупная японская корпорация, производитель электроники и один из мировых лидеров в производстве средств автоматизации. С 1948 года — акционерное общество. Осуществляет деятельность в 36 странах мира по разработке изделий и услуг для заказчиков в различных областях.
OMRON был учреждён Кадзума Татэиси в 1933, в 1948 был реорганизован в акционерное общество. В основном OMRON известен своим медицинским оборудованием, таким, как электронные термометры, ингаляторы (небулайзеры) и тонометры (аппараты для измерения кровяного давления). Однако, помимо этого OMRON разработал первый в Японии электронный аппарат по проверке билетов и стал одним из первых производителей банкоматов, считывающих магнитную полосу у банковских карт.
Компания разделена по сферам деятельности на 5 частей:
Промышленная автоматизация
Производство электронных компонентов
Автомобильная электроника
Социальные системы
Здравоохранение
Географически бизнес компании разделен на 5 регионов:
Киото — Япония.
Сингапур — Азиатско-Тихоокеанский регион.
Гонконг — Китай.
Амстердам — Европа (собственные проектные и производственные подразделения предоставляют техническую поддержку заказчикам из ЕС).
Чикаго — США.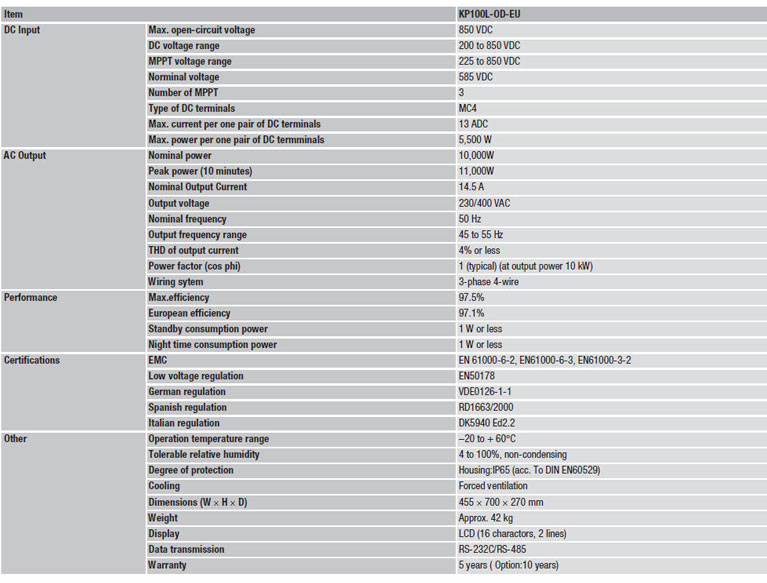 Стоимость монтажа системы составляет 10-15% в зависимости от сложности объекта.
Ориентировочная стоимость дополнительных материалов для монтажа системы составляет 10-20% от стоимости оборудования.
Для заказа расчета на систему солнечного электроснабжения вышлите запрос на адрес: market@avante.com.ua также можете обратиться по телефонам: Киевстар: 067-409-72-19; МТС: 095-311-90-87
To date, network solar stations are a unique opportunity in order to save energy consumed. Such a solution, depending on the type of the selected station, can significantly reduce or completely avoid the consumption of network power. A rational solution to install network solar stations can be used for own or industrial use. Also, a great advantage is the opportunity to receive income from the sale of surplus energy to the state market, within the project - the "green tariff".
Network station 10 kW
Solar stations of 10 kW - are designed to compensate for private consumption of network power and its subsequent implementation of the "green tariff". During a shortage of electricity, with insufficient generation or absolute absence, for example, at night time - the energy will come from the household network according to the classical principle.
This station - are elements that interact with each other and are combined into one scheme. The design of such an installation includes:
• solar panels;
• protective cabinet;
• Inverter;
• metal structures for panel mounting.
Modules accumulate solar energy, and the inverter converts the voltage from DC to AC. This principle allows the use of free solar energy to power electrical equipment and network transmission.
Omron systems

Network systems omron - high-quality equipment from the global corporation for the production of innovative equipment. The company has a rich experience in the development of advanced technologies for more than 80 years. The systems of this company differ in the duration of the operational period, due to the built-in inverter protection. This protection prevents the risk of system failure, for example, in the event of a lightning strike.
Network solar power plants are also equipped with a system of leveled PID effect. Innovative technological development has made it possible to prevent the destruction of solar panels and their reduction in power over time. This system was implemented due to the ZCC scheme and made this line highly efficient advanced equipment.
We cooperate only with world leaders who have demonstrated quality and reliability. All presented products are modern
We provide the most reasonable prices, a full set of services, as well as the support of highly qualified specialists.