In 1999, the company "Avante" was established, specializing in selling and installing wind and solar energy sources.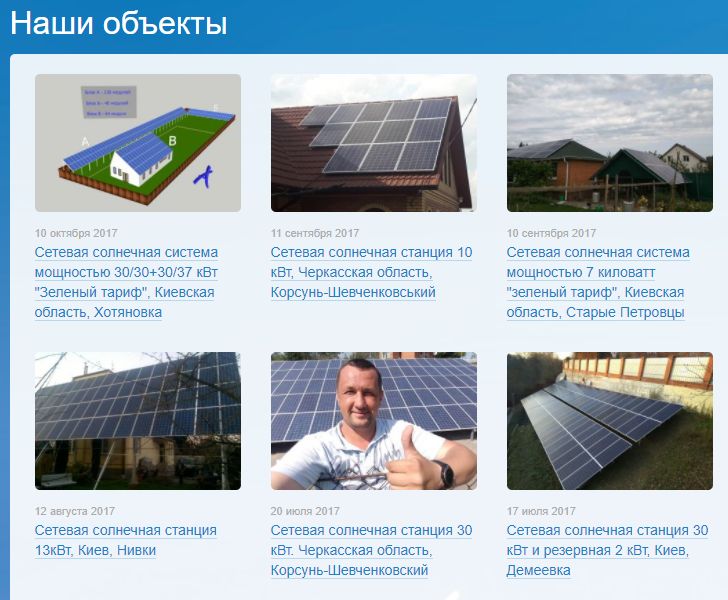 At the moment, "Avante" is one of the most successful and leading enterprises in the market in the field of wind power. Constant improvement and expansion of our services allows us to be a prestigious participant in interregional and international exhibitions, as well as receive diplomas and certificates of the quality of our products.
Also PE "Avante" has representatives in different regions of Ukraine. We also cooperate with many foreign clients. In other countries that are already installed our system, and it is in Canada, the Netherlands, Cuba, Bulgaria, Estonia, Kazakhstan, Russia, Belgium, Germany, Hungary, Poland, the Ukrainian wind turbines (windmills) have proven competitive in the first place for the most technical characteristics of Comparison of similar Spanish, German and American models of wind generators.
The personnel of our company are highly qualified specialists of renewable energy sources who have passed professional courses ("International Network for Sustainable Energy", "Renewable Energy Agency") and received certificates of specialists. High level of our specialists allows you to execute any order quickly and efficiently.
Our company can offer you such services, more precisely:
- practical implementation (including delivery and installation) of systems of autonomous and backup uninterrupted power supply due to both traditional and alternative energy sources, primarily wind generators;
- development of non-standard equipment in systems using wind and solar energy (wind generators and solar panels), as well as gasoline and diesel generators;
- supply and installation of wind-lifting, wind-mechanical installations (universal shaft);
- supply of gasoline and diesel power stations;
- supply and installation of water heating systems with the use of solar collectors;
- supply of uninterrupted emergency power supply and voltage stabilization systems.
For each service our specialists are ready to advise you.
Also our company is engaged in the realization of a whole range of products, among which you can find:
• wind generators;
• Wind farms;
• solar panels;
• Autonomous and backup power systems;
• Surge Protectors;
• petrol-diesel power stations;
• Uninterruptible power supply units;
• voltage converters;
• heat pumps;
• solar collectors.
All the products which we offer to our customers, in line with current at all times, and especially today, need to "optimal price - high quality and functionality" so that they can satisfy the wishes of even the most demanding customers.
Currently, PE "Avante" are able to deliver any of the systems of guaranteed power supply for providing energy to consumers suffering from a fan and outages, as well as to contribute to the implementation of the National Energy Program of Ukraine, which in particular provide for the decentralization of the energy system of Ukraine.
Call us on tel. 044-585-64-94 and get a free consultation on your project.
To look photos it is possible in section a photo gallery.