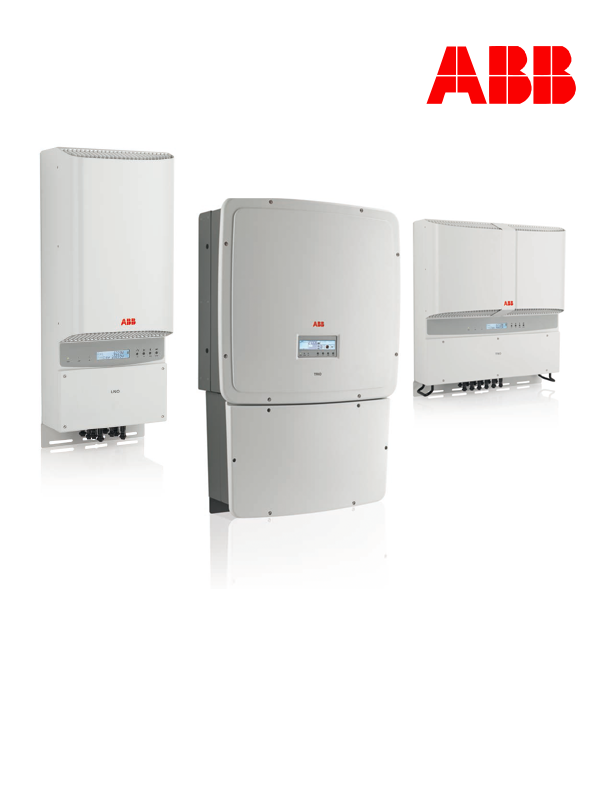 ABB systems
The largest Swiss-Swiss holding company ABB specializes in the development and production of advanced electrical engineering and innovative information technologies. Many years of experience and resources of the international company allowed it to create high-quality and maximum reliable network stations. Single-phase inverters ABB have power from 3 to 27.6 kW. Such network systems abb are intended for use for economic purposes. Due to two independent MPR-trackers, the installation allows you to connect two fields of solar batteries located in the opposite direction from each other. The efficiency of such devices reaches 98.6%.

Advantages of ABB stations
The advantage of this collection is:
• a wide range of received power from 3 to 27.6 kW;
• high quality of assembly - each element is made of high-quality and stable materials;
• Long operational period;
• convenient control system with the help of a sensor.
The AseaBrownBoveri series is equipped with the ability to rationally change the input voltage in the network, so that you can achieve the necessary conversion of the voltage of the solar panels. So, the network solar power plants of the ABB series are characterized by maximum efficiency, as well as stylish design execution and operation guarantee.
The estimated cost of additional materials for the installation of the system is 10-20% of the cost of the equipment.
The cost of installation of the system is 10-15%, depending on the complexity of the object.
At us you will find only the certificated production of world manufacturers. Each solution presented has undergone a detailed technical check and demonstrated maximum efficiency.
We provide the most reasonable prices, a full set of services, as well as the support of highly qualified specialists.
Order a network solar system "turnkey" you can by clicking on the link or by phone: 044-585-64-94, 067-409-72-19, 095-311-90-87